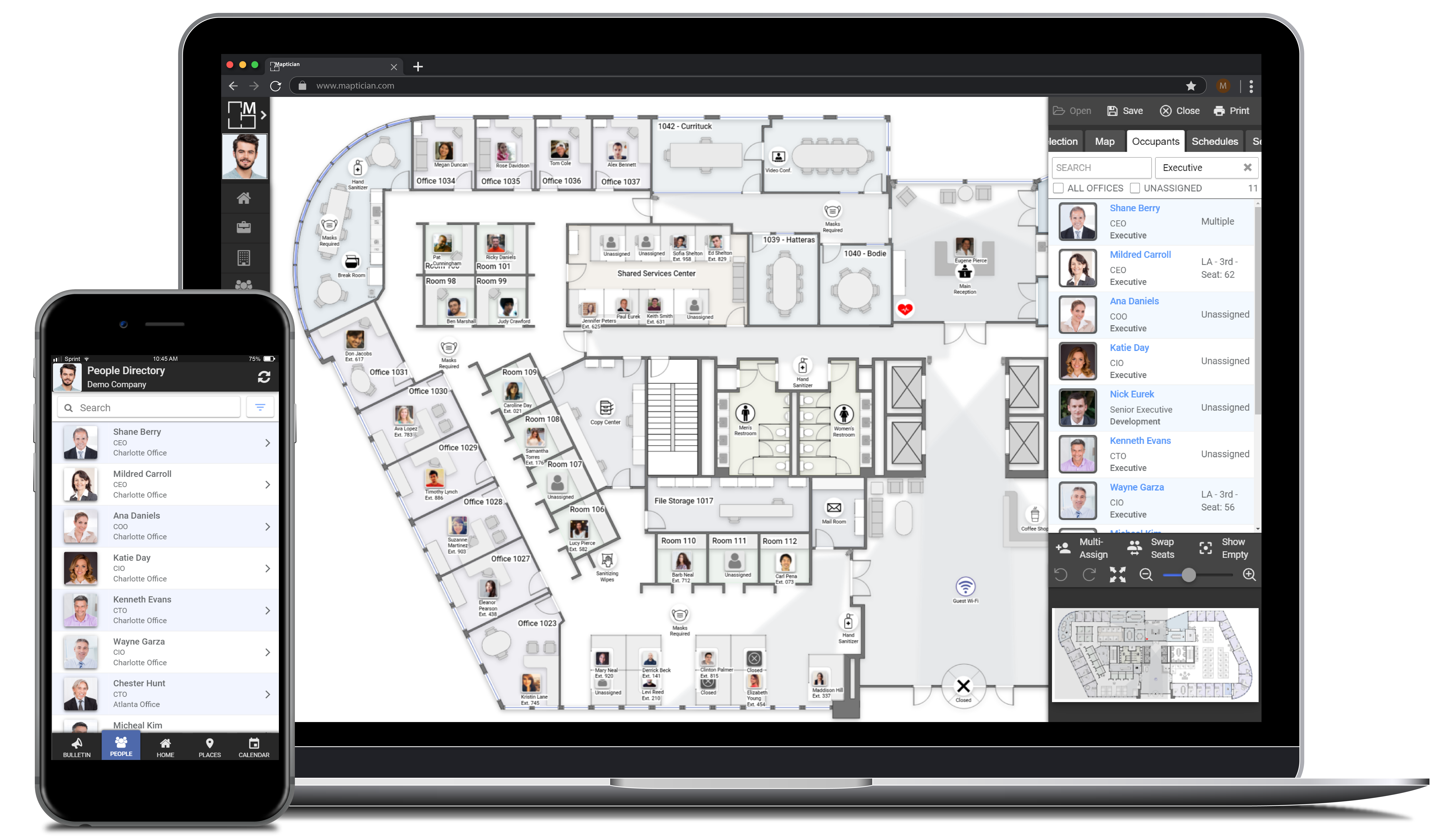 Return to Work
Maptician offers a growing set of tools that can help you get employees back in to the office safely, easily, and without expensive office reconfigurations.

Return to Work Strategies
Maptician's experts can help guide you through several return-to-work strategies that simplify bringing employees back to the workplace.
Maptician offers an integrated and highly customizable symptom and risk factor survey tool, combined with the ability to establish employee-driven return methods that automatically enforce capacity limits, workstation restrictions, and social distancing.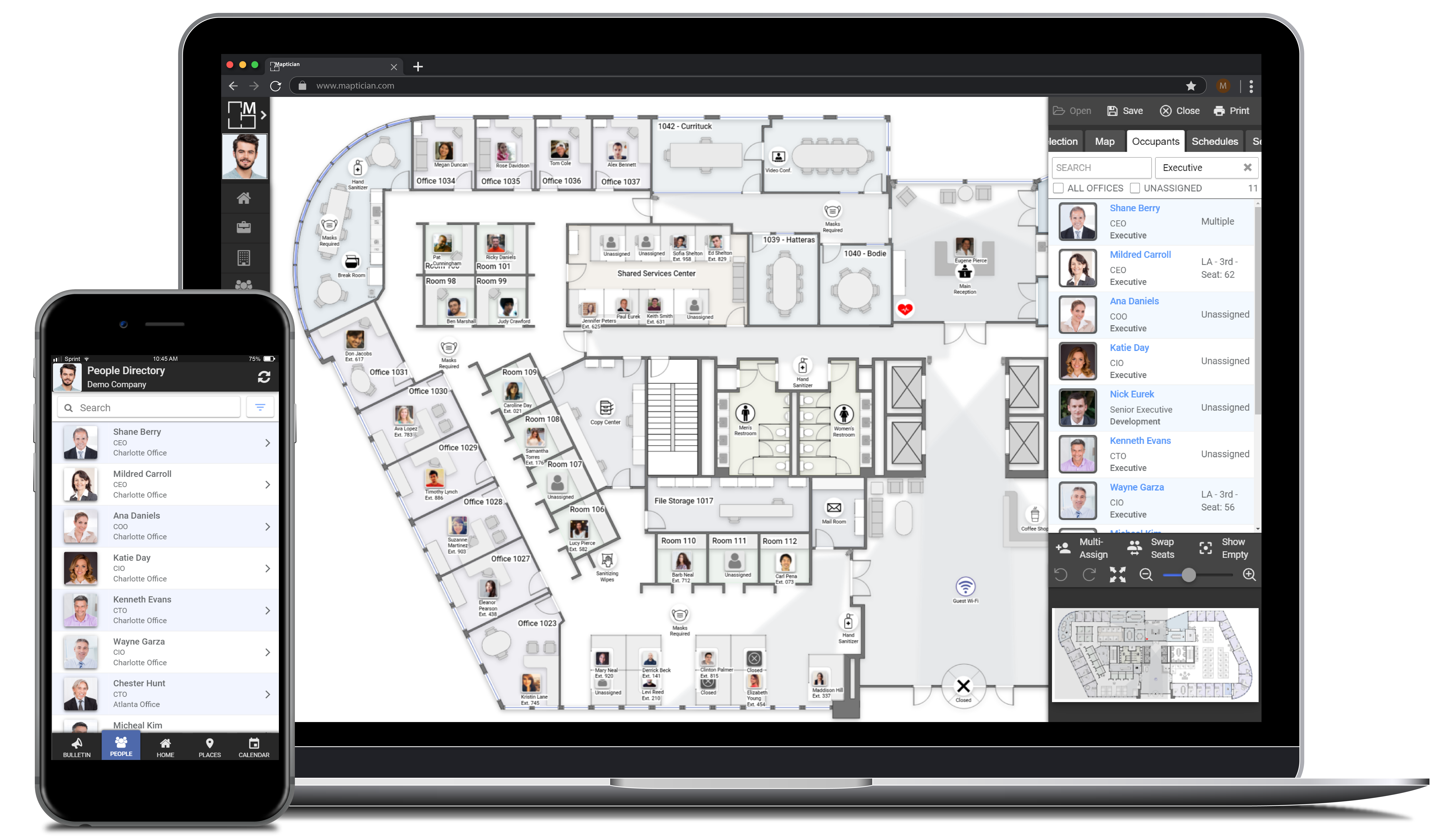 Distancing & Space Planning
Quickly determine social distancing status, risks, and explore your space with responsive and wall-aware analysis tools. Turn maps into live response plans, with points of interest such as hand sanitizer and mask stations, along with traffic flow arrows and other helpful annotations.

Contact Tracing
In the event of a positive COVID-19 case, Maptician is able to utilize workstation assignments, schedules, and reservation information in conjunction with its highly accurate smart map engine to determine likely potential contacts for that individual across a configurable look-back period.

Scheduling & Reservations
Maptician includes both a robust seat scheduling system which allows employees to be brought back in staggered shifts and an employee self-service reservation system that allows them to reserve a workstation as needed (with configurable restrictions)

Pre-Screen Health Surveys
Whenever someone is expected to or requests to go into the office an automated and fully configurable survey link is sent to their email and phones. This survey records their symptom and risk factor status and indicates whether they are permitted to use the office that day.
Frequently Asked Questions
How long does it take to get set-up on Maptician's Return to Work tools?
Will I need assistance to implement these tools?
Are there any additional charges for the Return to Work features?
How are employees tracked? Are sensors required?
How long is data stored? What happens after the COVID-19 pandemic?