Make Hybrid Successful with Maptician
Maptician is the industry's most innovative, yet simple, end-to-end platform helping organizations build a successful hybrid workplace.
Right at your fingertips, Maptician delivers data and analytics that help you strategize and optimize your real estate, answers fundamental questions such as, "Who is in the office today and where are they sitting?" routes services to reserved conference rooms and manages global desk reservations across the vast array of options from simple to complex seating assignments.
We've got you covered.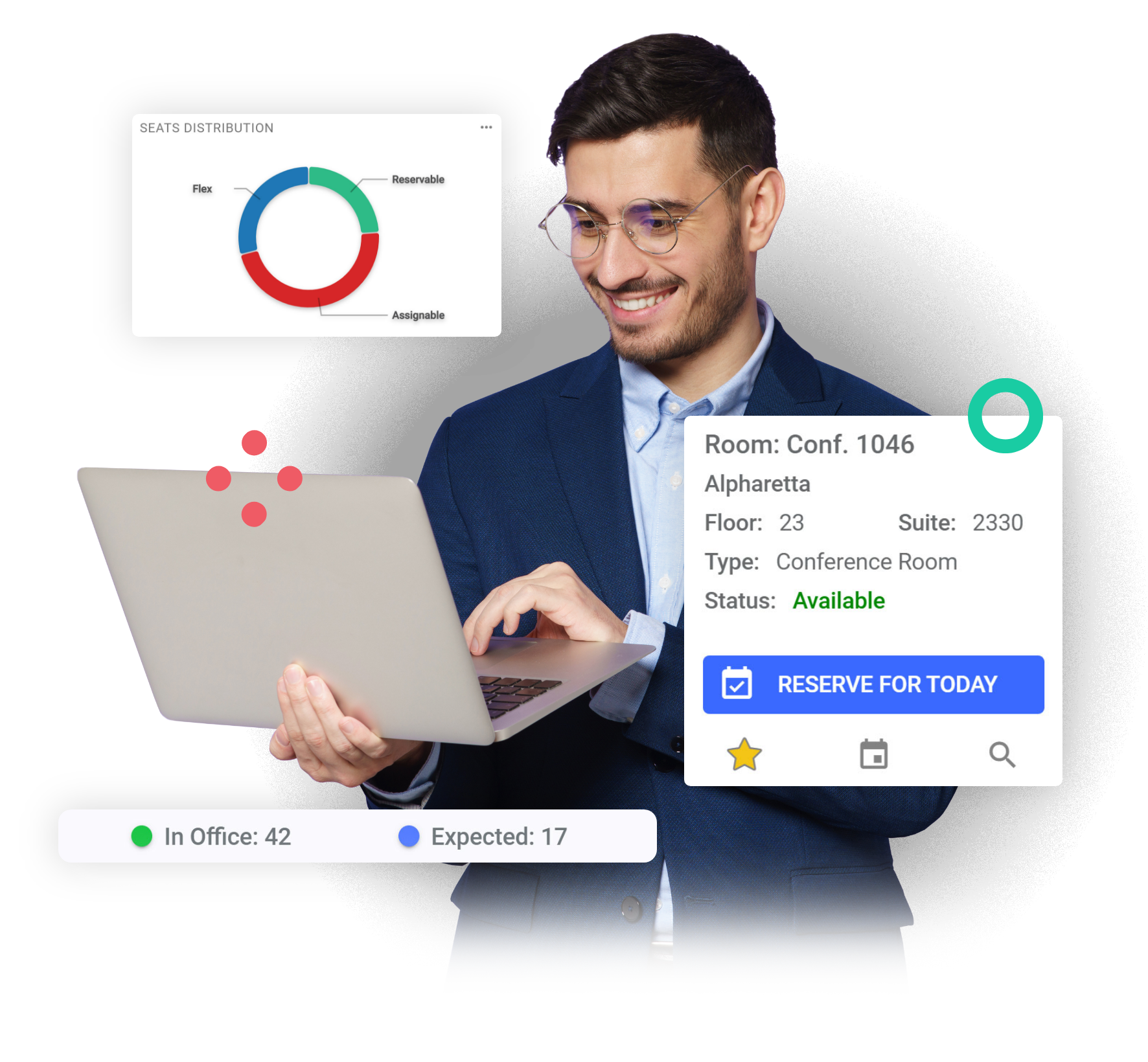 Optimize Your Physical
Office Space

Know Who Is Working
In Office and Remotely

Foster Employee Collaboration and Productivity

Simplify Desk and
Room Scheduling
Maptician Helps You Empower Your Employees.
The hybrid model of working is here to stay, and knowing how to best utilize your office space and your employees is crucial to success.
Maptician helps you:
Make informed decisions about office capacity needs and seat allocation
Keep track of who is working remotely and in-office
Foster employee collaboration and camaraderie, while balancing the health and wellbeing of employees
Track employee productivity while giving them the flexibility they value
Tools for The New Way of Working
Our proprietary office mapping engine, easy to use hoteling and seat management features, and visitor management tools make hybrid management a breeze.
50,000 Employees Across 10 Million Square Feet Use Maptician Daily
More than 50,000 employees and managers trust Maptician each day to effectively manage their physical space, and empower employees to manage their own schedules.





Know Where, When, and How Work is Done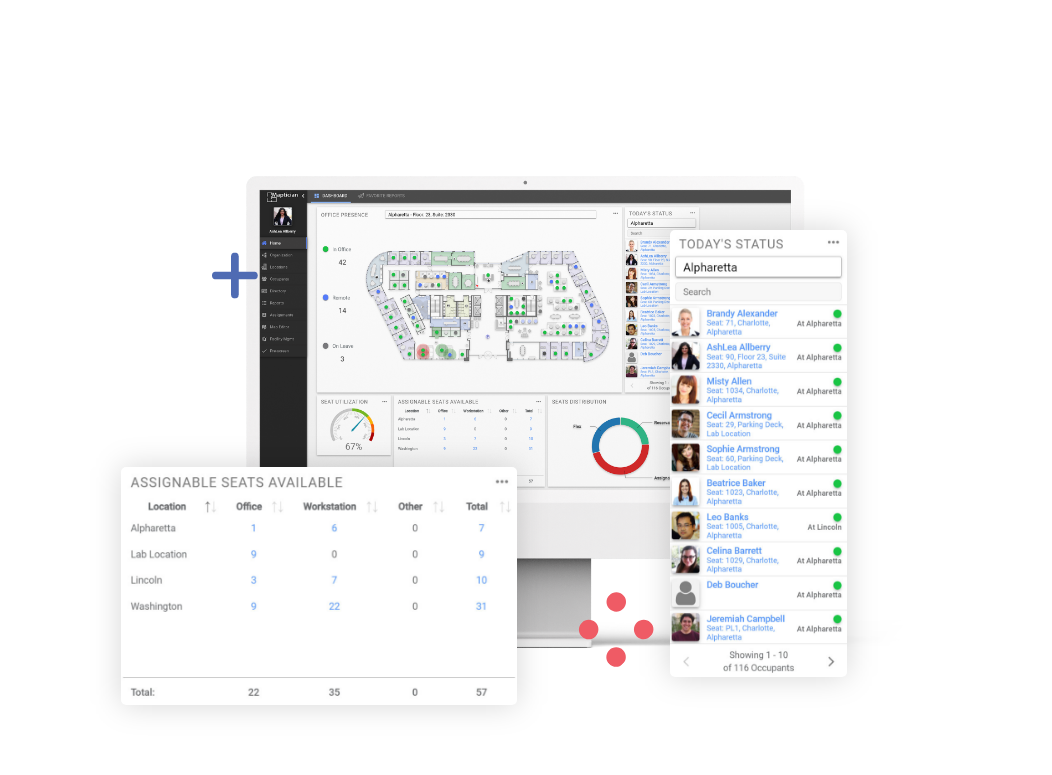 Presence Data & Seat Allocation
Maptician's presence module and office seat allocation software give managers the ability to design a space employees love while simplifying desk and room booking for employees.
Seat types include:
Assignable private workstations
Reservable hotel desks
Structured in-office schedules
Flexible open seating
Ability to show seats closed for safety or maintenance
Hybrid Office Space Management
Maptician's editable floor plan, presence module, and seat allocation functionality give managers the ability to design a space employees love while being able to quickly know who is in-office, remote, and on-leave.
Create the perfect space with:
Interactive floor plans
Integrated desk hoteling
Room booking
Flexible open seating
Employee scheduling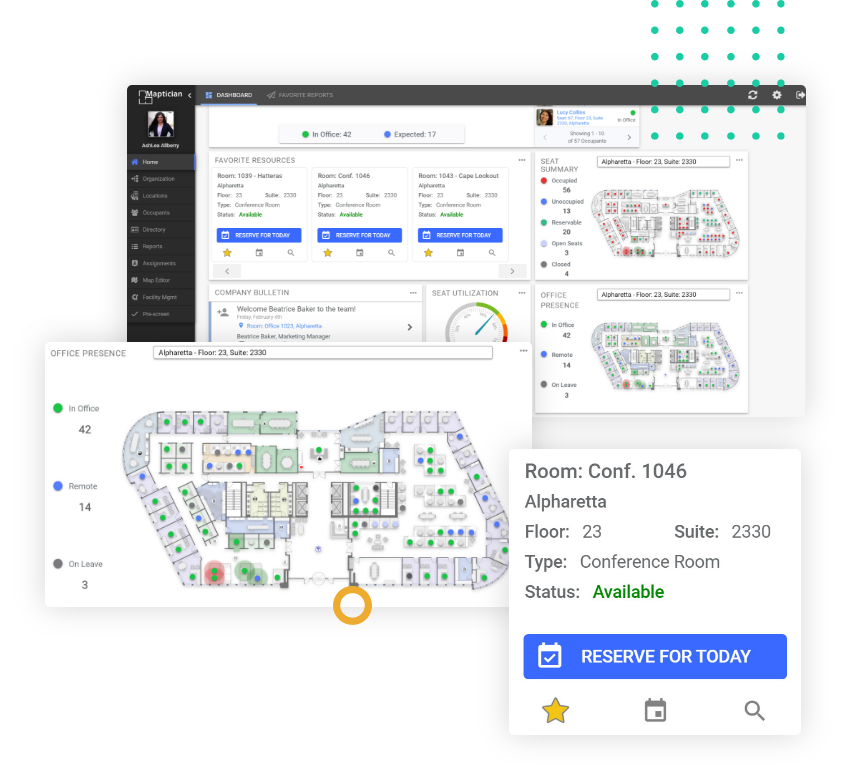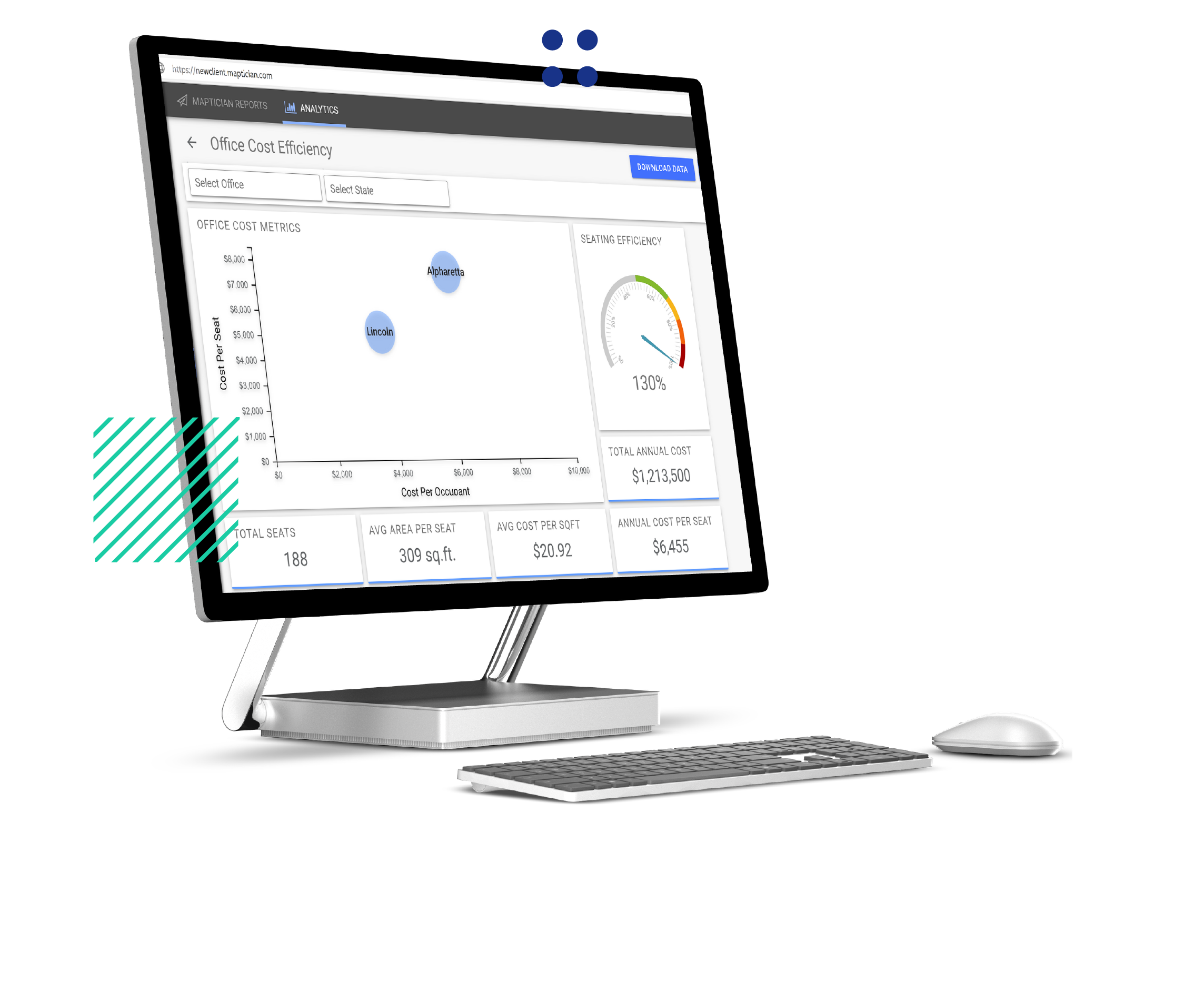 Office Space Analytics & Reporting
Drive in-office collaboration, know when to close off certain floors to save on electricity and cleaning costs, and understand how employees use a space with Maptician's powerful office space analytics and reporting tools.
In-Office Capacity Reporting
Reporting showing daily in-office presence
Location analytics
Seat reservation logs
Projected occupants by office
Maptician can get your hybrid workspace model up and running in as little as one day, depending on your office and employee count.

Our team of architectural experts draw your floor plans and ingest them into our software within hours. Your floor plans become fully editable and dynamic, allowing for updates to be made in seconds.

Maptician's Implementation Team is ready to train you, trainers, end users, or whomever makes the most sense in your organization. We ensure you know how everything works prior to launch.

Our fast implementation timelines and processes ensure you are up and running in weeks, not months.
Ready to get started?
Schedule a demo with one of our hybrid office experts, or reach out if you have a question.