World Class Conference Room Management Made Simple
Maptician Conference Room Management is a game-changer for companies seeking streamlined operations. With its cloud-based, all-in-one solution, tasks like room booking, calendaring, and services routing become effortless through a user-friendly interface. Achieve successful hybrid operations and empower your team with Maptician's powerful and intuitive conference room management technology.
Simplify your conference room management with Maptician's comprehensive tool. Bid farewell to complexities as your organization enjoys enhanced efficiency and your professionals appreciate the ease of handling all tasks from a single platform. Embrace Maptician and experience the future of conference room management today.
Maptician conference room management key features include:
Calendar Integration
Maptician conference room directly integrates with your existing calendar, making it easy for users to see their upcoming reservations from their own calendar.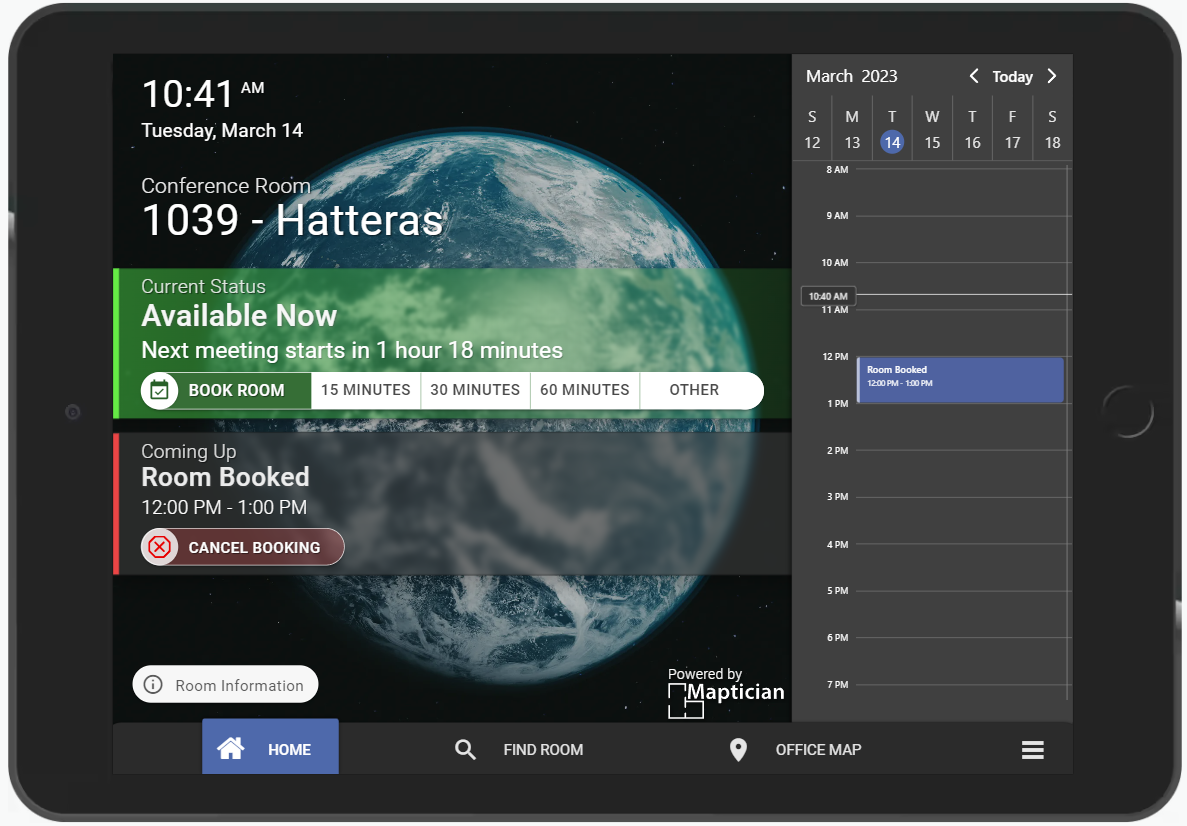 Room Signage
Maptician conference room signage integration connects to any internet accessible device, including iPads and Androids. This enables users to easily find and reserve conference rooms last minute or in advance.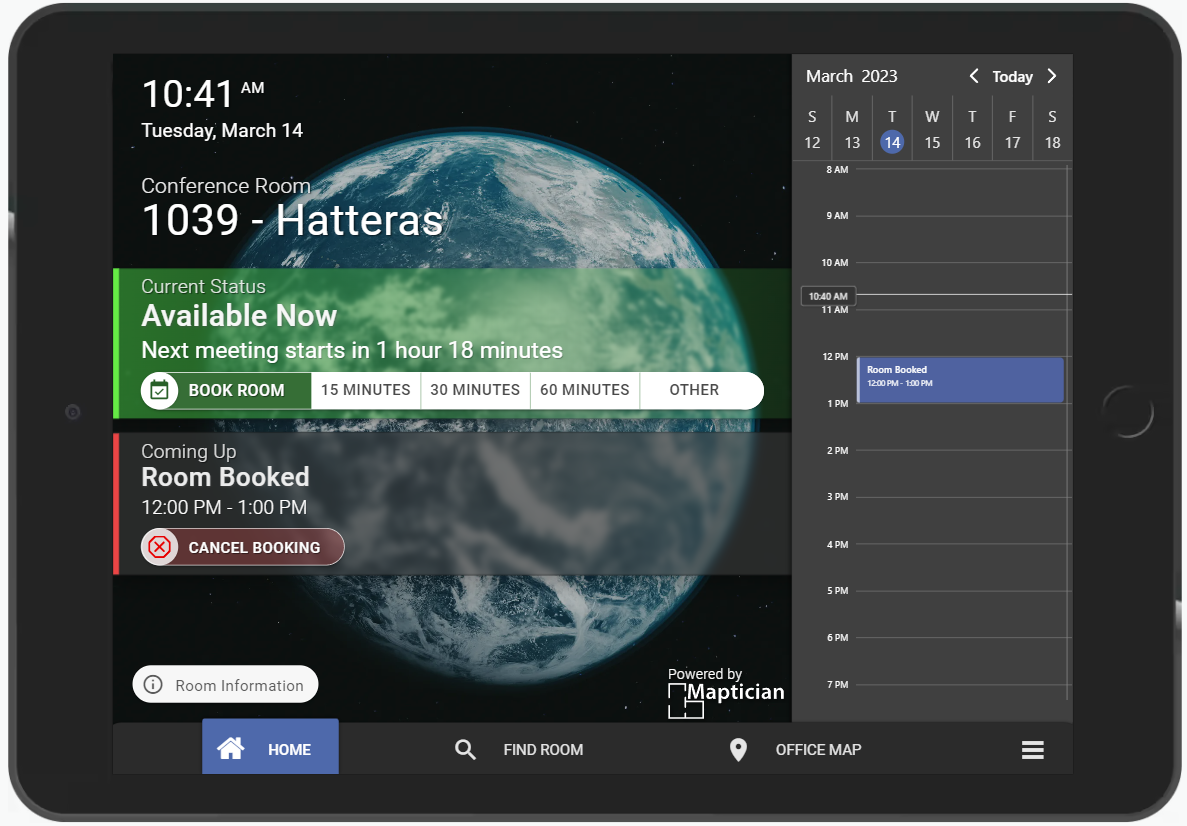 Reservation Routing
When a conference room reservation or a desk reservation requires A/V, IT, cleaning, or catering services for a scheduled meeting or individual employee, designees are provided direct notice of services required.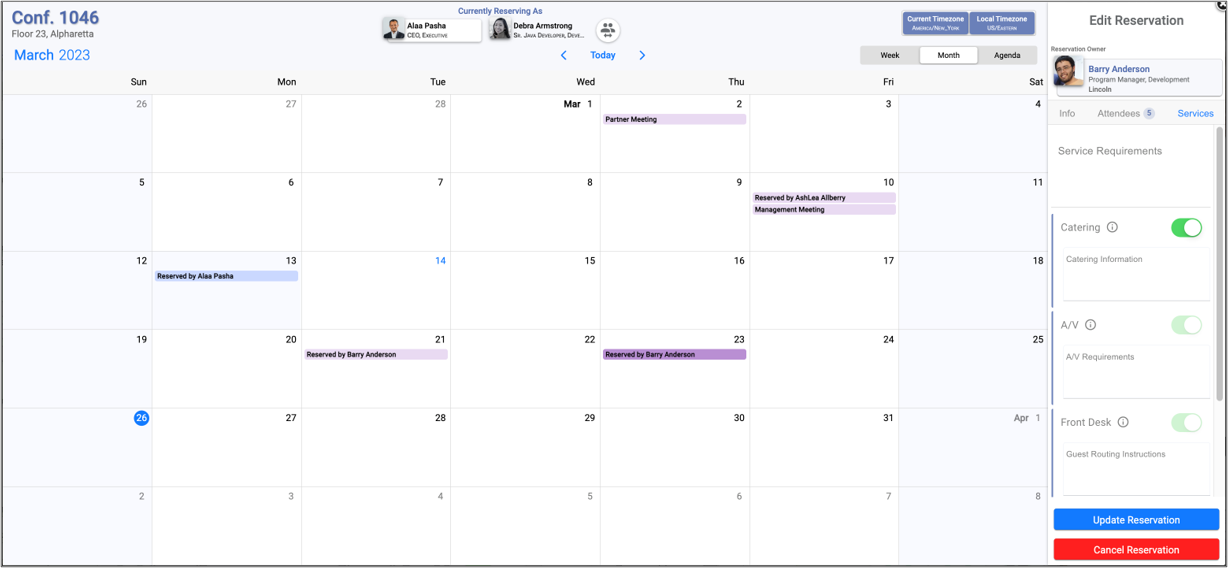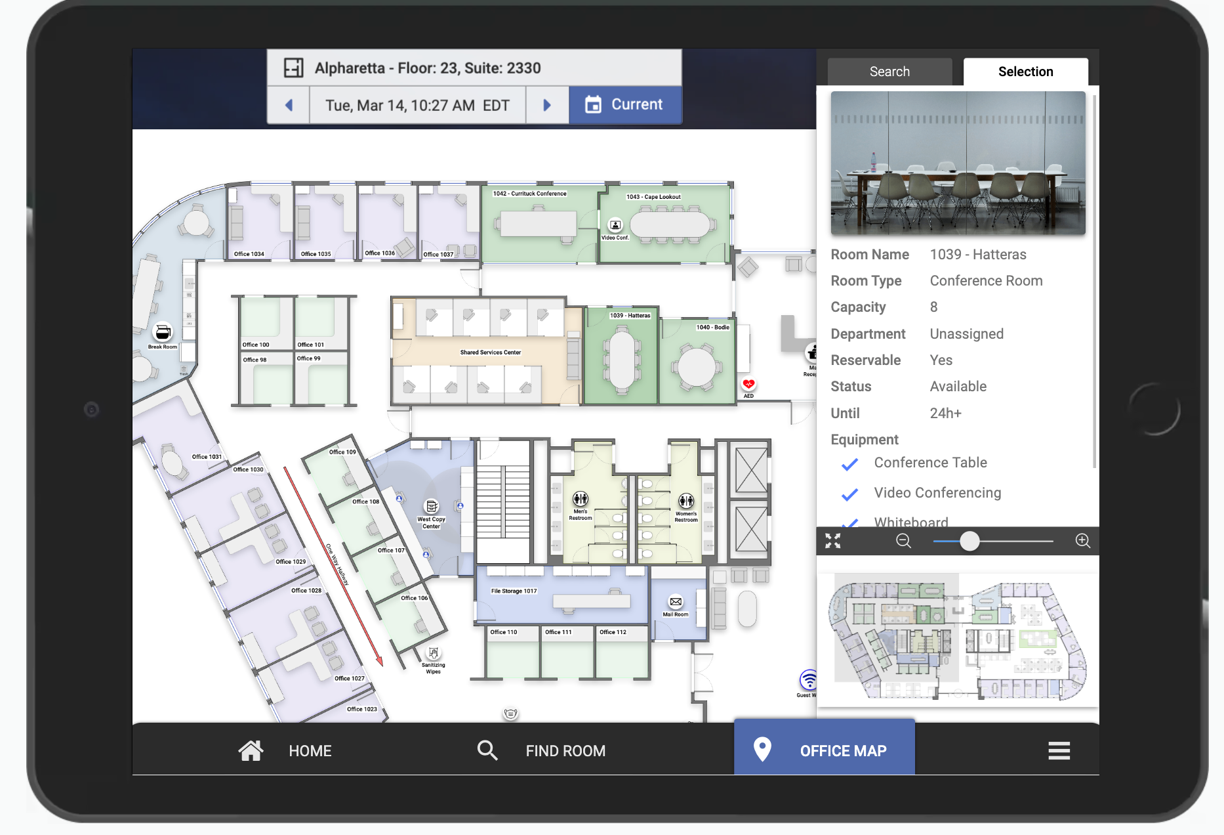 View Live Office Maps
Users can quickly see whether a conference room is currently in use or available, allowing ability to book rooms both in real time and in the future.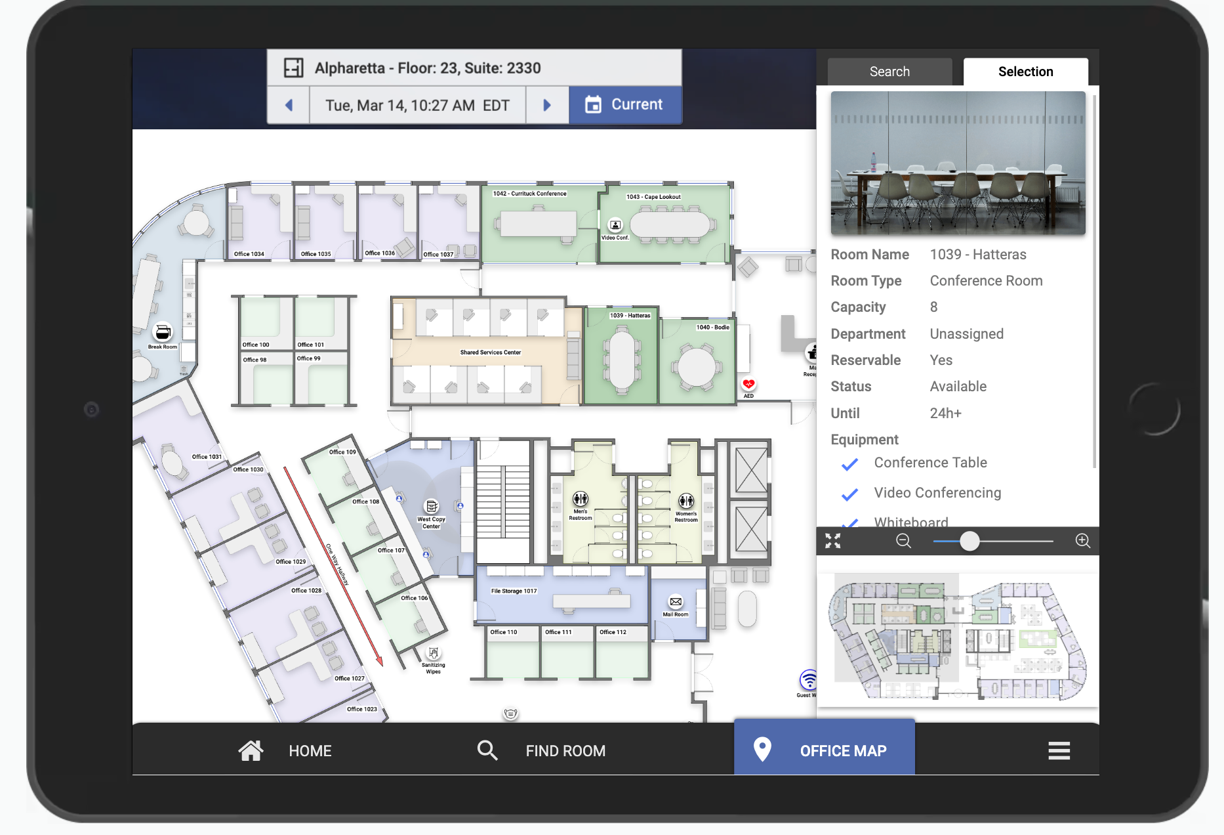 Find a Room
The Find a Room page allows users to search for existing and available conference room reservation times. View conference room information including capacity, size, location, Wi-Fi name & password, features, equipment, accessibility and restrictions.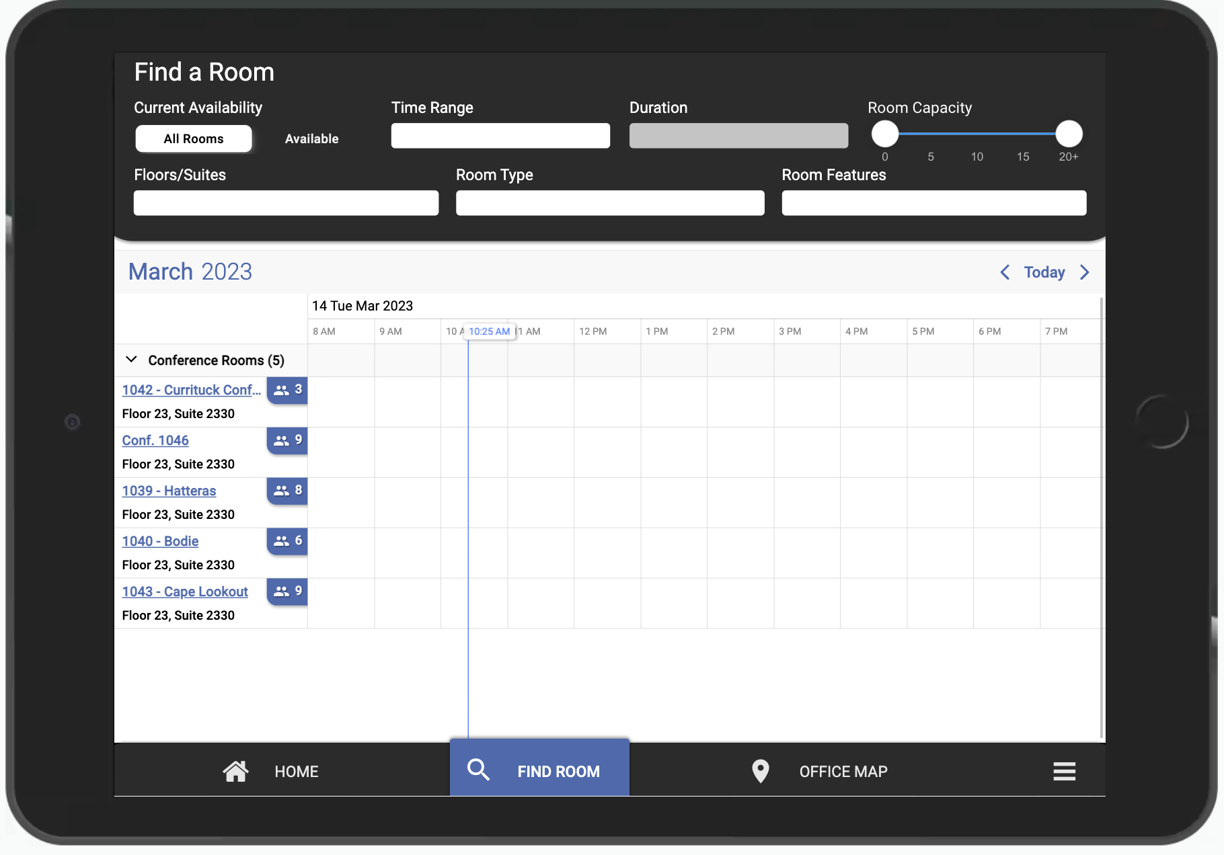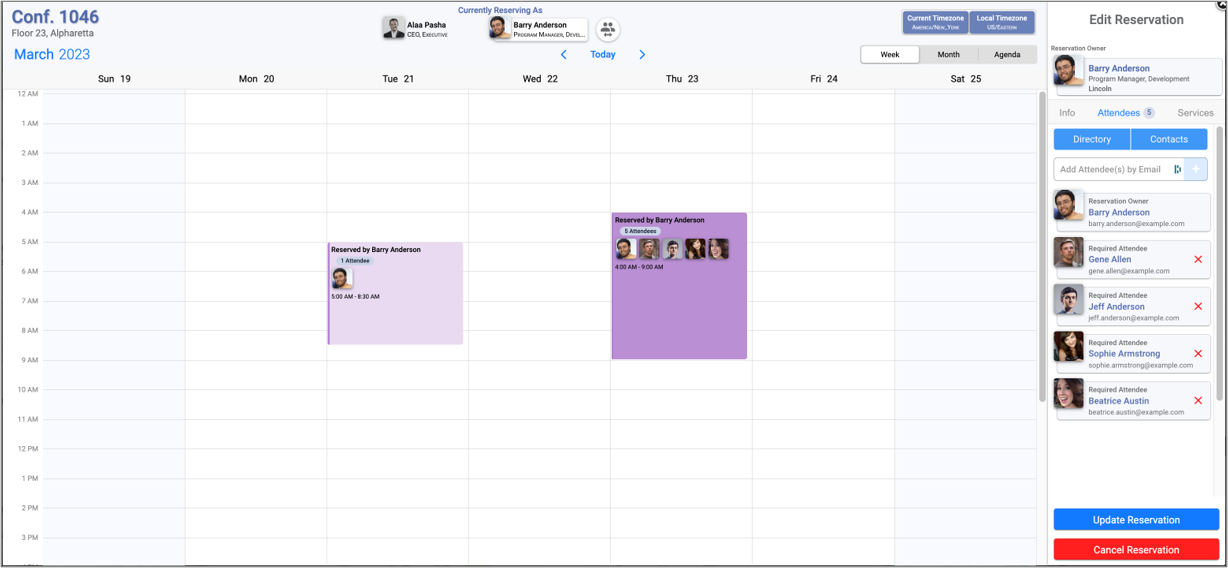 Multi-Attendee
With bi-directional calendar sync, users can book rooms internally through the directory or externally through outside contact lists.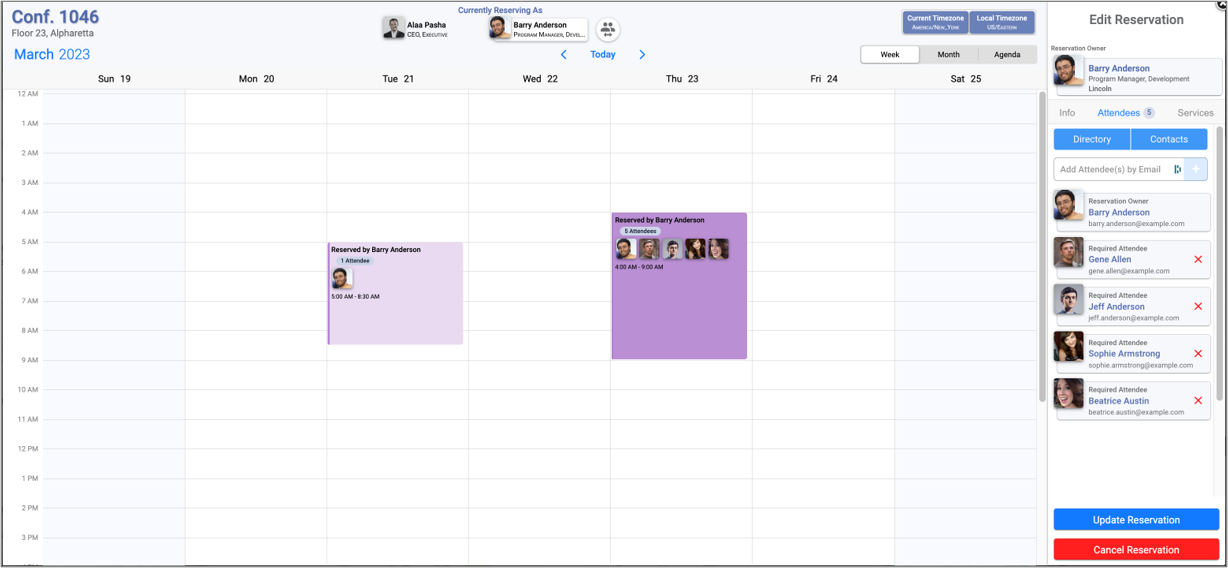 Ready to get started?
Schedule a demo with one of our hybrid office experts, or reach out if you have a question.