Maptician Presence Drives Engagement
Studies show that the #1 motivator for professionals to go to the office is if they could know their "work friends" and direct team members were also there.
That's why we built Presence. With Presence, professionals "see" their peers. They can see their peers today, in what office, on what floor, in what city—and even better, they can see their intentions for tomorrow and make decisions about where they want to work when.
Simple and powerful, Maptician Presence drives engagement in the office.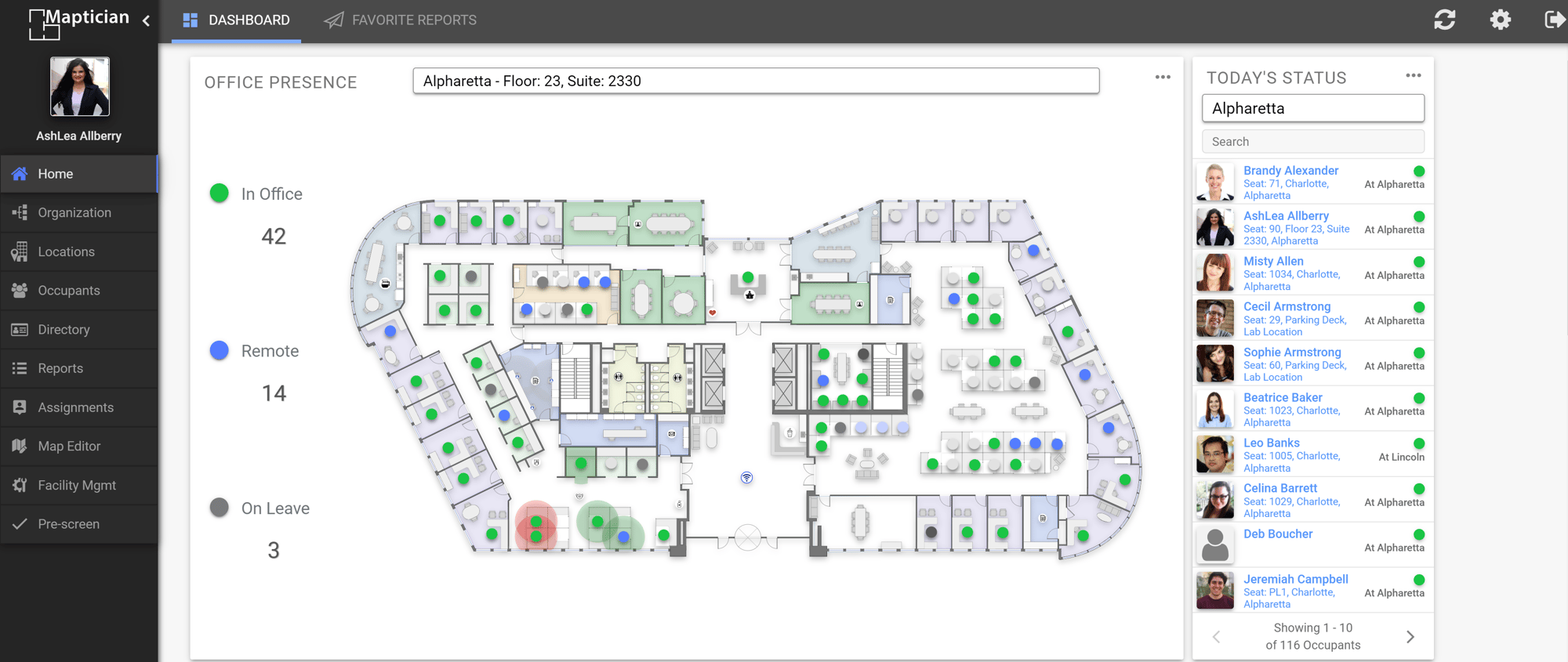 Presence delivers simple visibility into who is in the office and who is working remotely without the need to install any hardware devices or any work on the part of professionals and, instead, just works in the background, helping coworkers "see" their peers today and their intentions of being in the office tomorrow.
Employee-Focused Mobile App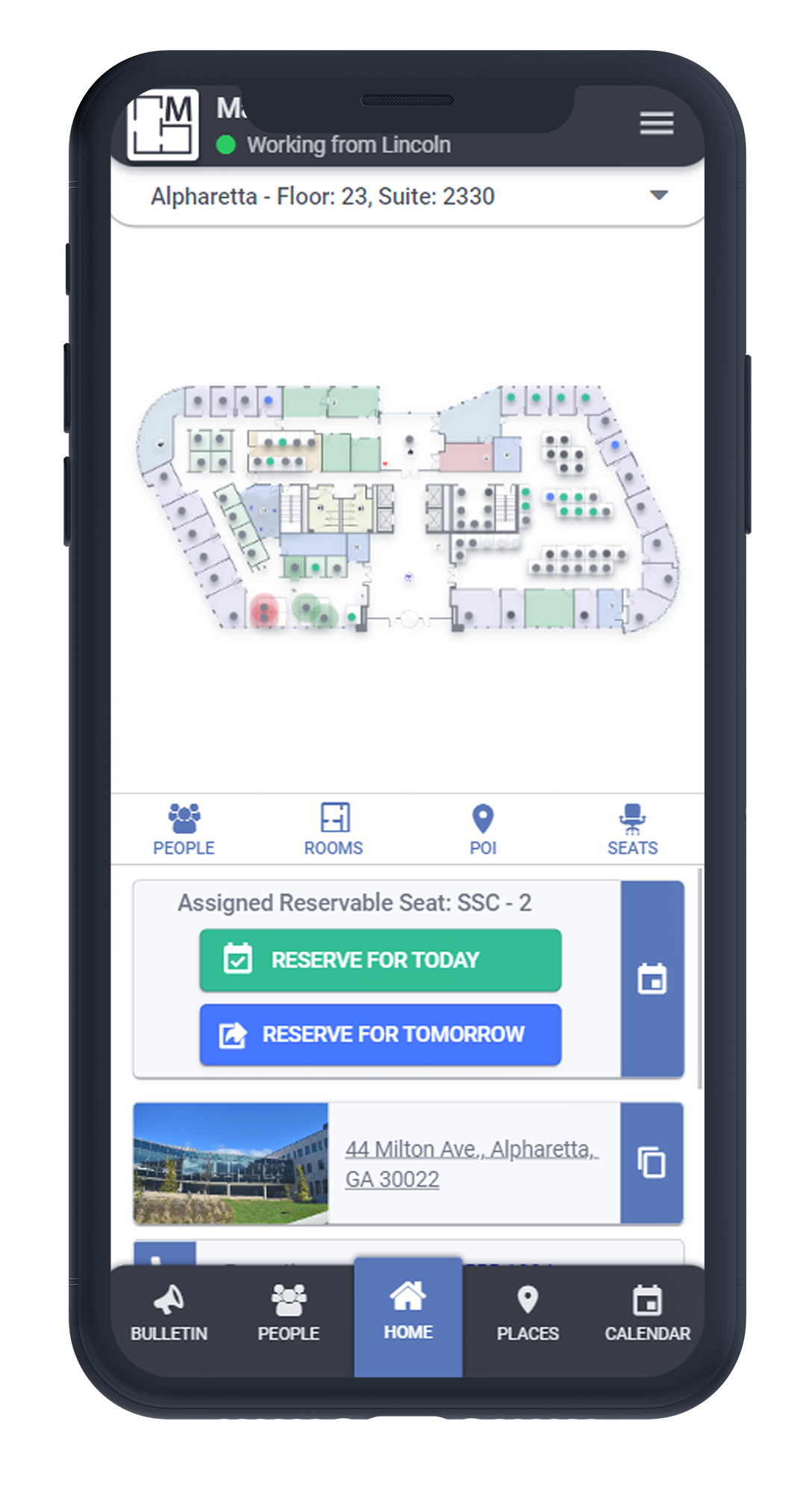 Maptician includes user licenses for all employees to have access to our mobile and desktop applications. Maptician's goal is to help employees engage with each other and their offices, leading to a more positive culture and happier employees.
Employee-Focused Mobile App
Bulletins
Maptician's bulletin feature allows for location-based interoffice messaging and event registration. Add new hire announcements, training opportunities, lunch schedules, and general messaging for all to see at the appropriate time.
Commenting on bulletin events, as well as RSVP functionality, makes this Employee Experience feature a key consideration.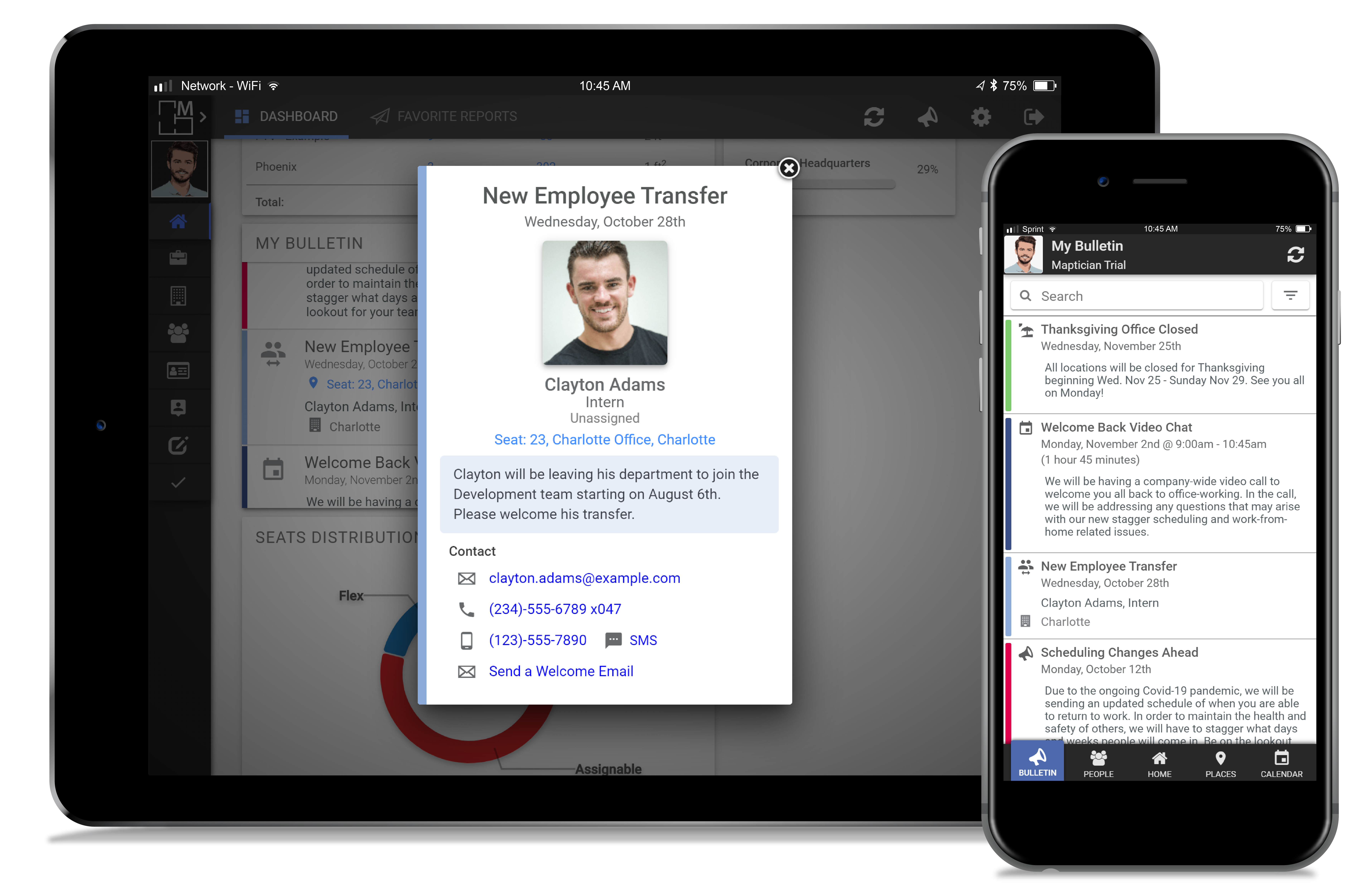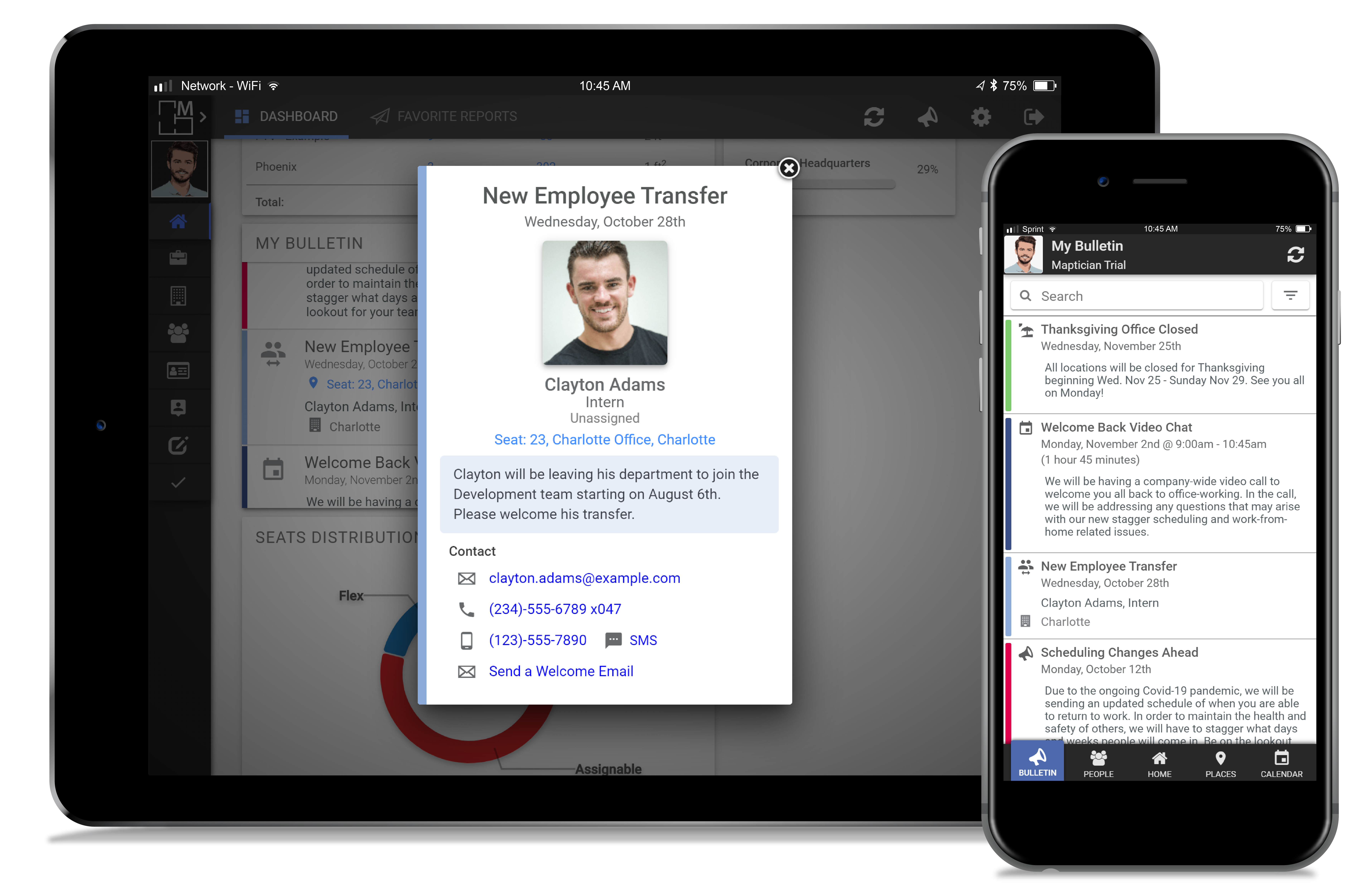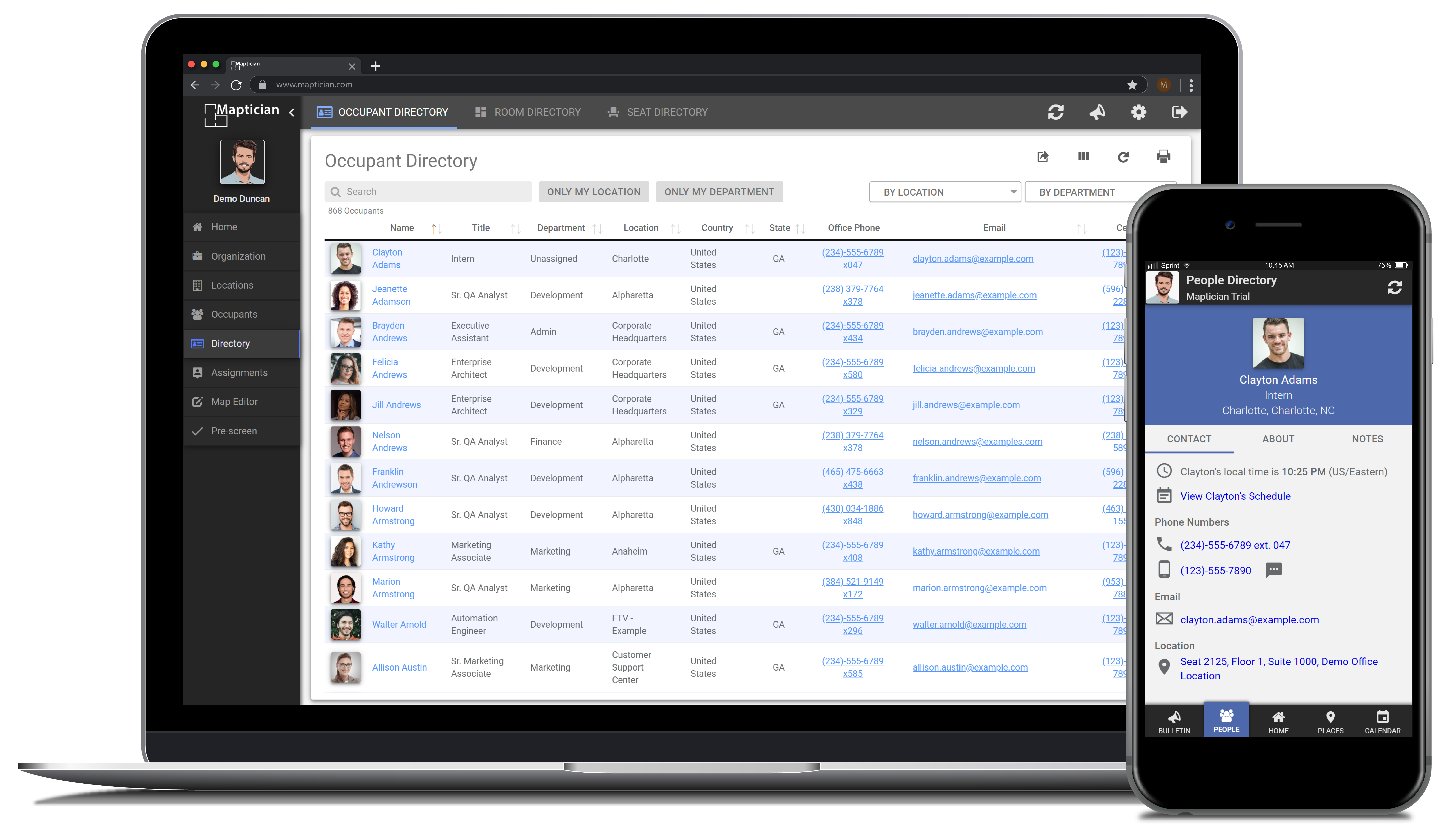 Coworker Information
Social media links, personality profiles, photos, pronouns, and more encourage employee collaboration and discovery. New, tenured, or traveling employees can approach new interactions with certainty.
To create enriching employee experiences, it is crucial to utilize features such as adding notes, categorizing groups of people, and setting reminders.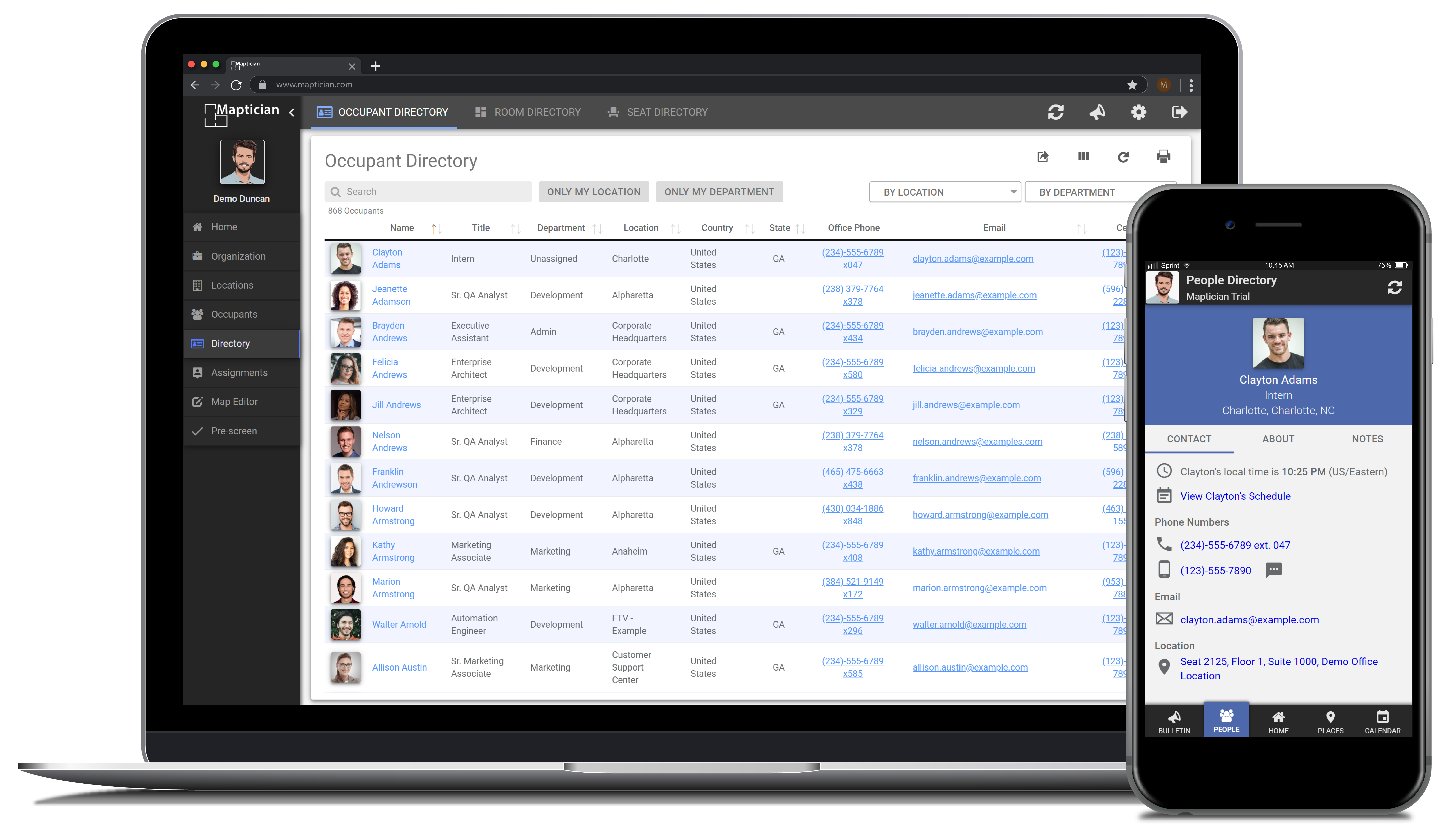 Book Your Discovery Session
Quickly discover how Maptician's technology can help you:
Recognize cost-savings from efficient use of space
Support employee flexibility
Increase team collaboration
Enhance company culture
Ready to get started?
Schedule a demo with one of our hybrid office experts, or reach out if you have a question.