Maptician powers world class hybrid operations for boutique to Fortune-ranked corporations.
Maptician is the go-to technology solution for creating a world class hybrid operation for boutique to Fortune-ranked corporations. We make it easy with a simple, user friendly UX and quick implementation.
Maptician empowers businesses to make great decisions about people and space while helping professionals connect and collaborate in the office. When it comes to making hybrid successful in terms of cost and company culture, Maptician is the industry's #1 choice.
Maptician's Key Features Help You Control, Simplify, Empower, and Assess.
Empower Hoteling and Flexible Seating Strategies
Because we specialize in creating hybrid workplaces, we act as trusted advisors to our corporate clients and help them develop hoteling and flexible seating strategies and seat types. We start by converting existing, static floorplans into dynamic floorplans drawn by our in-house architects to exact spec.
Next, we help you develop a seat strategy by learning about the needs of the firm, office by office, person by person.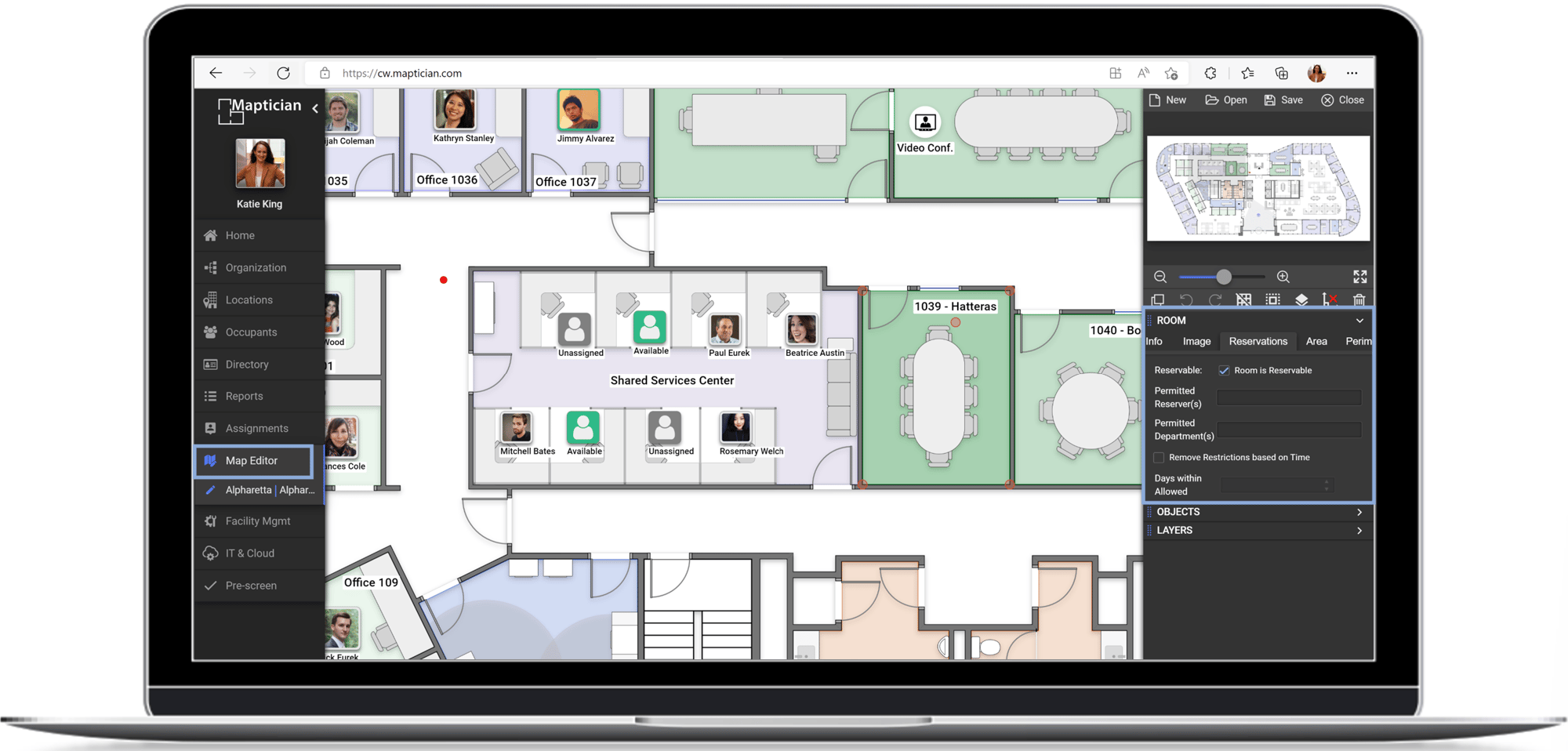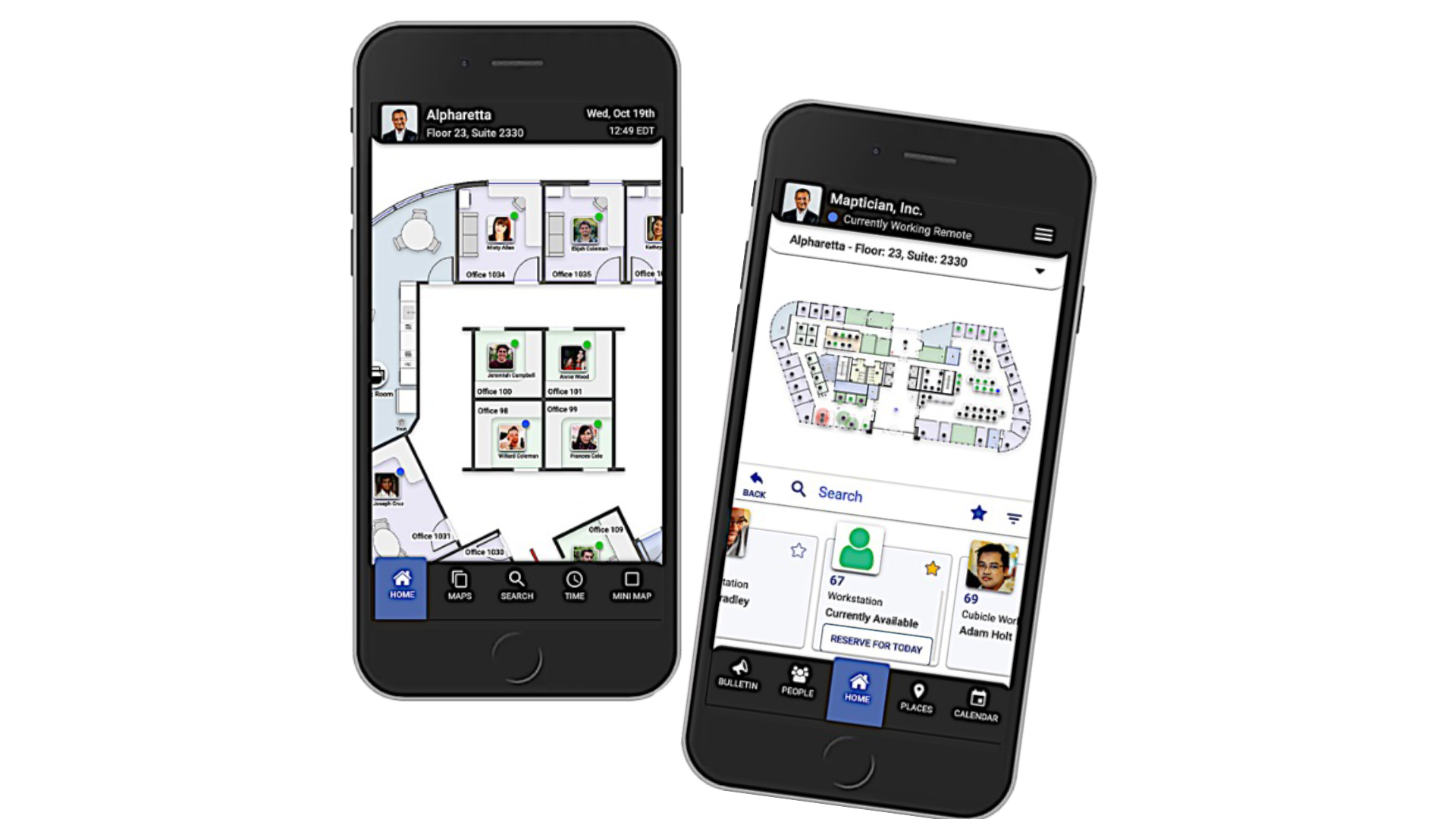 Empower Professionals to Connect and Collaborate with Presence
Presence is a software-based solution that allows easy monitoring of professionals' in-office status without requiring any additional hardware or effort from professionals themselves. The system provides precise and reliable location data, including specific seat assignments within the office or if a coworker is working remotely.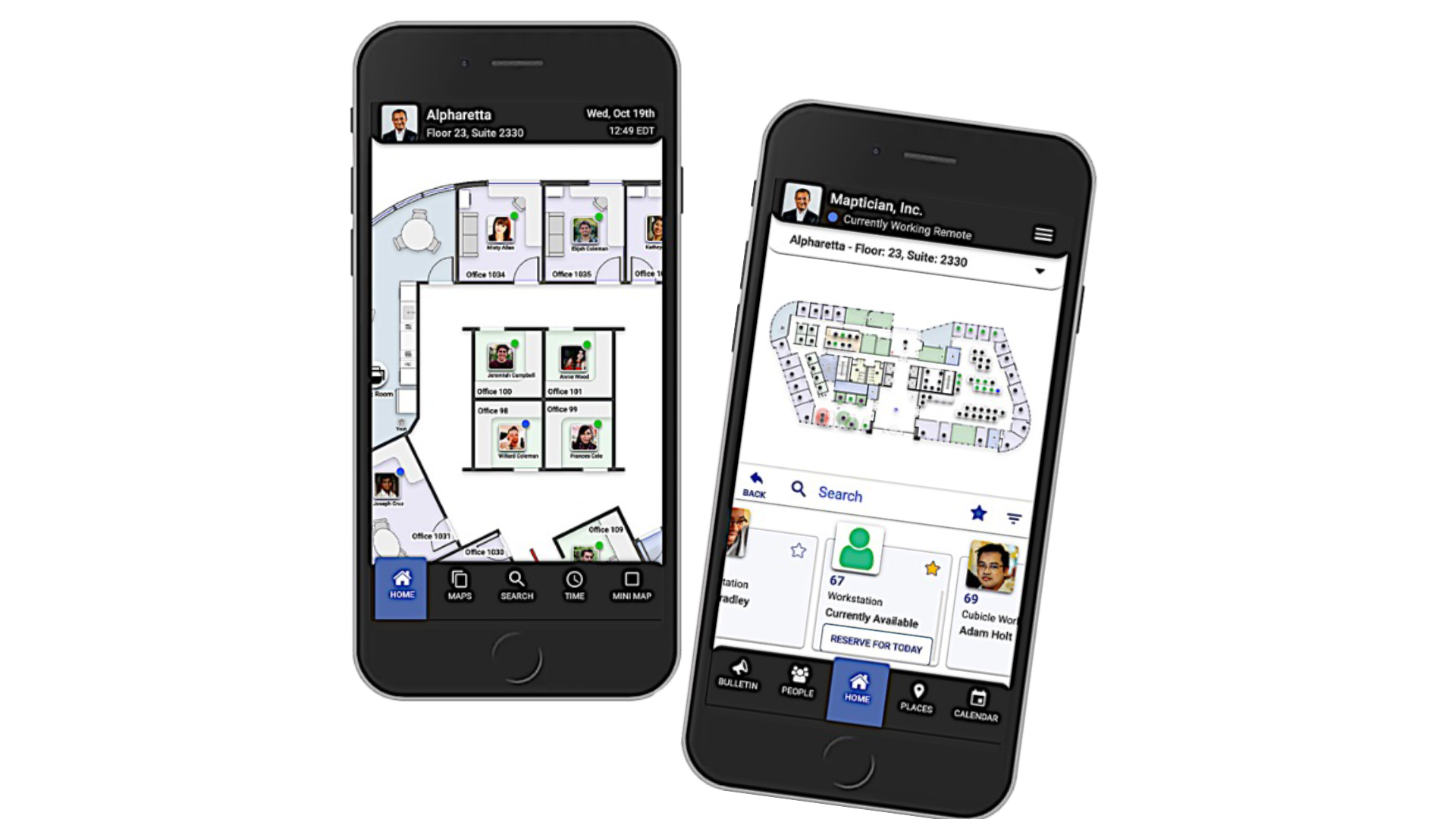 Sophisticated Tech-Enabled Visitor Management
Visitors enjoy a seamless, technology-assisted experience with Maptician Visitor Management. Refined and user-friendly, Maptician Visitor Management ensures a world class experience reinforcing world class brands.
With Maptician Visitor Management, not only are visitors greeted with an exceptional, technology-powered experience, but Visitor Management increases the efficiency of internal teams and colleagues..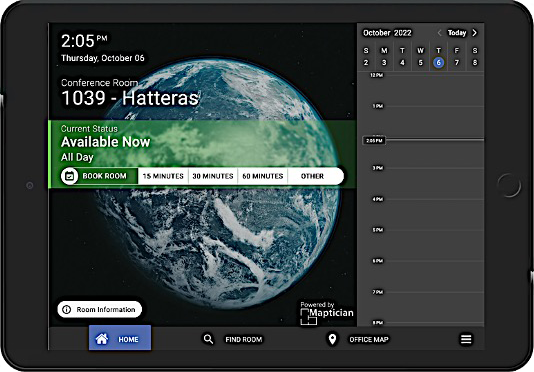 Seamless Integration for Conference Room Signage
The conference room signage integration connects to any internet accessible device, including iPads and Android devices, enabling users to:
View live office maps to see whether a conference room is currently in use or available, allowing the ability to book rooms both in real-time and in the future.
Find a Room. The Find a Room page allows users to search for existing and available conference room reservation times.
View conference room information including: capacity, size, location, Wi-Fi name & password, features, equipment, accessibility and restrictions.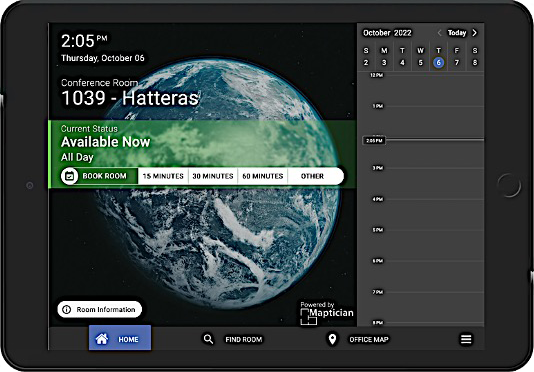 Evolve Your Hybrid Space with Scenario Planning
Our unprecedented office space visualization tool is powered by Maptician's proprietary mapping engine and enables firms to easily create sand-boxed versions of complex seating assignments, furniture layouts, schedules and architecture so firms can optimize their office space and RTO strategies.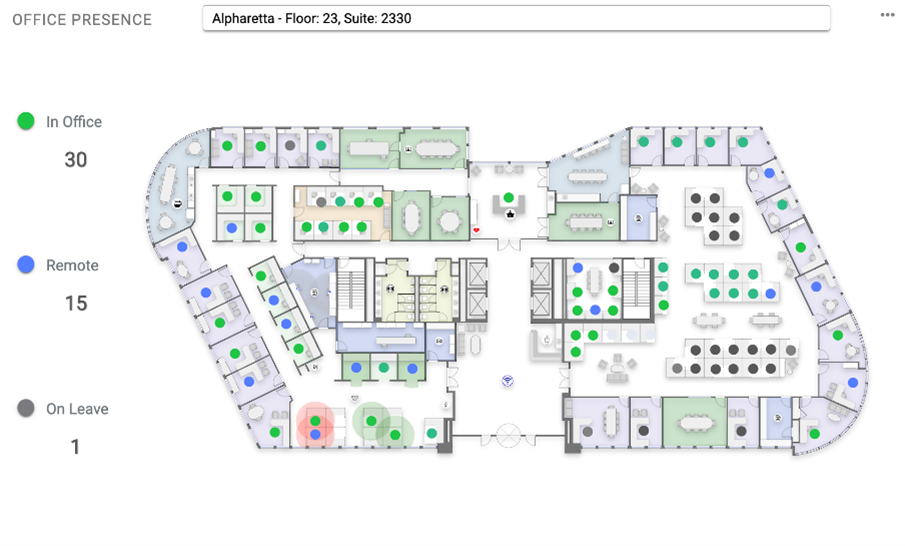 Ready to get started?
Schedule a demo with one of our hybrid office experts, or reach out if you have a question.