The Maptician 2023 Attorney Engagement Survey Results
The survey, conducted in Q2 of 2023, represents over 200 law firm offices, nearly 9,000 attorneys and 5,436,978 sq ft of office space across the Am Law 100/200, mid-sized and regional firms, and measures attorney engagement through RTO compliance, attorney time in office, hybrid model types, and space utilization. The results evidenced the importance of supporting peer-seeking behaviors with technology as well as the need for firms to improve hoteling strategies with the same.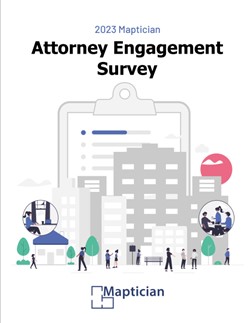 The results of the survey are available for download here!