Workplace Analytics Software
Optimize your workforce as well as your physical office space with office utilization reporting, cost analysis data, and more. Maptician's Workplace Analytics tools make it easy!
ANALYTICS IN THE OFFICE PLACE
See Your Office Differently
Maptician uses a combination of our proprietary map engine, occupant usage data, and supplemental data sources (leases, departments, etc) to provide exceptional insight and visibility into your space. From capacity trends to cost efficiency, Maptician has it covered.
Map Visualizations
Maptician's mapping engine allows our maps to serve as a visualization tool, interface, and a data source at the same time. You can also change the map's time context to see changing schedules, assignments, and reservations in the past and future.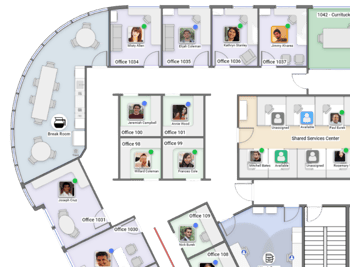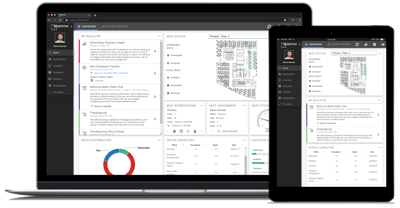 Customizable Dashboards
Dashboard widgets provide quick access to common data and tasks. See live thumbnail views of maps which indicate current seat status, reservable workstations, room availability, and more. Customize with 20+ widgets and a separate administrative dashboard space.
Reports & Analytics
Dozens of highly capable reports and analytics are available with Maptician. Search and hone in on data and records for your entire space portfolio in real-time. Explore KPI metrics with the Maptician interactive analytics dashboard.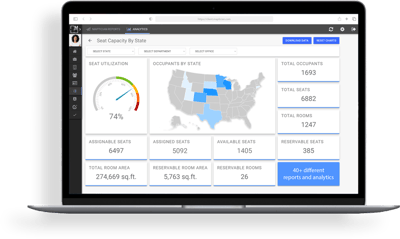 Ready to get started?
Schedule a demo with one of our hybrid office experts, or reach out if you have a question.