Maptician at Work
With remote and hybrid work the new normal, organizations need a better way to manage their office seating strategy. Maptician is the leading cloud-based space and occupancy management software that helps organizations effectively manage their hybrid seating model.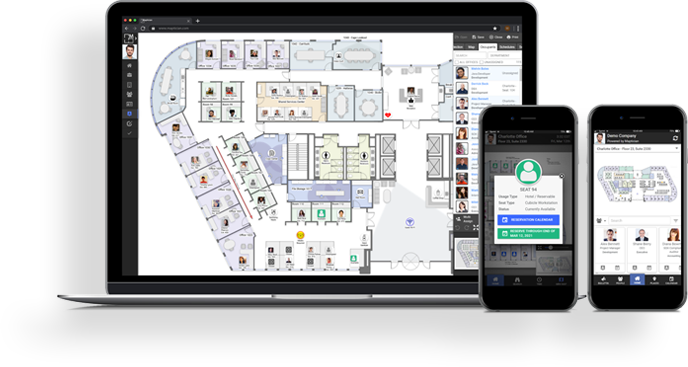 Seat & Room Reservations Made Easy
Maptician makes navigating a hybrid workplace easier. Employees can quickly see which seats and rooms are available within your office and easily make reservations from their computer or mobile device. Your digital office maps and online office directory make it easy for employees to see where their coworkers will be sitting on any given day.